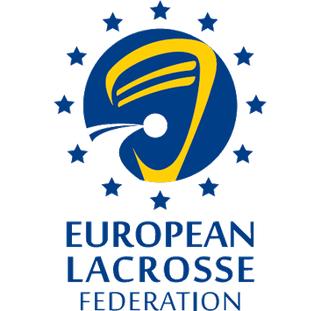 European Lacrosse championships – Lahti, Finland (6-16.8.2008)
Slovak national team in field lacrosse competed on its historic debut at the 2008 European Championships. In Lahti, Finland has introduced a representative team in the competition a record number of eighteen teams, divided into three groups. Base for selection of double cross team player on chest were players from two Bratislava clubs Tricksters Lacrosse Team and Bratislava Bats, and helped few legionnaires from abroad.
Slovak team led by Edward Kostolansky, who is a former player, currently coach of secondary Boys Varsity Lacrosse Team ( USA ) and scout of professional team MLL ( Major League Lacrosse ) Washington Bayhawks. Ed is also a member of the lacrosse Hall of Fame.
Our base was in the B group and Slovaks met with Germany, Czech republic, home team Finland, Italy and Norway. Complete results can be found on this page, below pictures in our photo gallery.
Slovak team finished 12th in the final, what is pretty succes in its first participation in ECH.
Groups draw
| A | B | C |
| --- | --- | --- |
| England | Germany | Scotland |
| Wales | Czech republic | Sweden |
| Ireland | Finland | Netherlands |
| Latvia | Italy | Denmark |
| Spain | Slovakia | France |
| Switzerland | Norway | Austria |
Results – basic groups – A
| Day | Country | Country | Final result |
| --- | --- | --- | --- |
| 7.8.2008 | Engaland | Switzerland | 40:0 |
| 7.8.2008 | Ireland | Wales | 10:4 |
| 7.8.2008 | Latvia | Spain | 11:9 |
| 8.8.2008 | England | Ireland | 22:1 |
| 8.8.2008 | Switzerland | Spain | 6:10 |
| 8.8.2008 | Wales | Latvia | 20:3 |
| 9.8.2008 | Ireland | Switzerland | 13:1 |
| 9.8.2008 | Latvia | England | 4:26 |
| 9.8.2008 | Wales | Spain | 21:2 |
| 10.8.2008 | Latvia | Ireland | 3:16 |
| 10.8.2008 | Switzerland | Wales | 0:26 |
| 10.8.2008 | Spain | England | 0:26 |
| 11.8.2008 | Switzerland | Latvia | 2:14 |
| 11.8.2008 | Spain | Ireland | 6:18 |
| 11.8.2008 | Wales | England | 6:16 |
Results – basic groups – B
| Day | Country | Country | Final result |
| --- | --- | --- | --- |
| 7.8.2008 | Czech republic | Italy | 25:3 |
| 7.8.2008 | Norway | Slovakia | 3:16 |
| 7.8.2008 | Finland | Germany | 9:10 |
| 8.8.2008 | Czech republic | Norway | 20:2 |
| 8.8.2008 | Italy | Germany | 2:18 |
| 8.8.2008 | Slovakia | Finland | 6:15 |
| 9.8.2008 | Norway | Italy | 18:10 |
| 9.8.2008 | Finland | Czech republic | 11:8 |
| 9.8.2008 | Slovakia | Germany | 0:16 |
| 10.8.2008 | Finland | Norway | 20:0 |
| 10.8.2008 | Italy/td> | Slovakia | 4:18 |
| 10.8.2008 | Germany | Czech republic | 14:7 |
| 11.8.2008 | Italy | Finland | 4:18 |
| 11.8.2008 | Germany | Norway | 17:0 |
| 11.8.2008 | Slovakia | Czech republic | 9:10 |
Results – basic groups – C
| Day | Country | Country | Final result |
| --- | --- | --- | --- |
| 7.8.2008 | Austria | Netherlands | 4:25 |
| 7.8.2008 | Denmark | Scotland | 3:10 |
| 7.8.2008 | France | Sweden | 0:22 |
| 8.8.2008 | Austria | Denmark | 5:11 |
| 8.8.2008 | Ntherland | Sweden | 17:6 |
| 8.8.2008 | Scotland | France | 20:0 |
| 9.8.2008 | Denmark | Netherlands | 5:17 |
| 9.8.2008 | France | Austria | 1:18 |
| 9.8.2008 | Scotland | Sweden | 7:9 |
| 10.8.2008 | France | Denmark | 1:19 |
| 10.8.2008 | Netherlands | Scotland | 6:7 |
| 10.8.2008 | Sweden | Austria | 17:1 |
| 11.8.2008 | Netherlands | France | 20:1 |
| 11.8.2008 | Sweden | Denmark | 10:1 |
| 11.8.2008 | Scotland | Austria | 14:0 |
Game results – group for 13th. – 18th. place
| Country | Country | Final result |
| --- | --- | --- |
| Austria | Italy | 17:2 |
| Norway | Switzerland | 8:5 |
| France | Norway | 2:18 |
| Spain | Austria | 11:8 |
| Italy | Spain | 4:14 |
| Switzerland | France | 7:3 |
Game results – group for 7th. – 12th. place
| Country | Country | Final result |
| --- | --- | --- |
| Wales | Scotland | 11:3 |
| Czech republic | Latvia | 19:7 |
| Denmark | Czech republic | 4:14 |
| Slovakia | Slovakia | 14:0 |
| Latvia | Denmark | 5:12 |
Games for 1-6 place
| Country | Country | Final result |
| --- | --- | --- |
| Netherlands | Ireland | 11:10 |
| England | Finland | 10:5 |
| Finland | Sweden | 6:7 |
| Ireland | Germany | 8:10 |
| Sweden | England | 3:24 |
| Germany | Netherlands | 6:12 |
Games for places
| Place | Country | Country | Final result |
| --- | --- | --- | --- |
| 1. place game | England | Netherlands | 14:4 |
| 3. place game | Sweden | Germany | 8:9 |
| 5. place game | Finland | Ireland | 9:8 |
| 7. place game | Czech republic | Wales | 6:9 |
| 9. place game | Scotland | Denmark | 13:2 |
| 11. place game | Latvia | Slovakia | 8:4 |
| 13. place game | Spain | Norway | 10:0 |
| 15. place game | Switzerland | Autria | 8:9 |
| 17. place game | France | Italy | 7:4 |
Final standings
| | |
| --- | --- |
| 1. | England |
| 2. | Netherlands |
| 3. | Germany |
| 4. | Sweden |
| 5. | Finland |
| 6. | Ireland |
| 7. | Wales |
| 8. | Czech republic |
| 9. | Scotland |
| 10. | Denmark |
| 11. | Latvia |
| 12. | Slovakia |
| 13. | Spain |
| 14. | Norway |
| 15. | Austria |
| 16. | Switzerland |
| 17. | France |
| 18. | Italy |
National team roster – 2008 European lacrosse championships field lacrosse, Lahti, Finland
| Foto | Name | Surname | Position | # | Club | G | A | PT | P |
| --- | --- | --- | --- | --- | --- | --- | --- | --- | --- |
| | Pavol | Kopernický | Defense | 11 | Tricksters Lacrosse Team | 0 | 2 | 2 | 3 |
| | Martin | Čulman | Defense | 88 | Bratislava Bats | 1 | 0 | 1 | 2 |
| | Alex | Majkrak | Defense | 81 | Bratislava Bats | 0 | 2 | 2 | 2 |
| | Pavel | Žiak | Defense | 13 | Bratislava Bats | 1 | 0 | 1 | 2 |
| | Adam | Hamšík | Defense/Midfield | 4 | Tricksters Lacrosse Team | 0 | 0 | 0 | 2 |
| | Boris | Stankovič | Defense/Midfield | 19 | Tricksters Lacrosse Team | 0 | 2 | 2 | 2 |
| | Ivan | Černák | Midfield | 26 | Tricksters Lacrosse Team | 1 | 1 | 2 | 0 |
| | Jan | Flaška | Midfield | 66 | Deerfield | 4 | 4 | 8 | 1 |
| | Juraj | Kováčik | Midfield | 24 | Tricksters Lacrosse Team | 2 | 2 | 4 | 1 |
| | Martin | Kramár | Midfield | 23 | Tricksters Lacrosse Team | 10 | 8 | 18 | 8 |
| | Radovan | Kyrinovič | Strednopoliar | 7 | Tricksters Lacrosse Team | 1 | 1 | 2 | 0 |
| | Mark | Lichtner | Midfield | 22 | Tricksters Lacrosse Team | 3 | 4 | 7 | 2 |
| | Peter | Rehák | Midfield | 27 | Tricksters Lacrosse Team | 1 | 1 | 2 | 0 |
| | Andrej | Juráš | Midfield | 77 | Tricksters Lacrosse Team | 6 | 2 | 8 | 2 |
| | Petr | Tahal | Attack | 33 | TJ Malešice | 6 | 4 | 10 | 0 |
| | Eric | Assimakopoulos | Attack | 9 | Tricksters Lacrosse Team | 2 | 1 | 3 | 2 |
| | Tomas | Lichtner | Attack | 21 | Tricksters Lacrosse Team | 12 | 1 | 13 | 3 |
| | Ondrej | Grešo | Attack | 6 | Tricksters Lacrosse Team | 6 | 3 | 9 | 2 |
Staff